Latest Posts
Subscribe to this blog's feed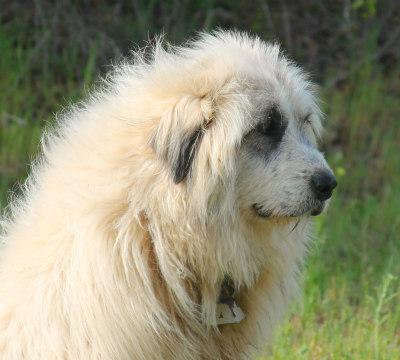 It's so cute when the lambs discover the Livestock Guardian Dogs. Most of the time they are too shy to give the dogs a full inspection but today a couple of ewes caught Briar sunbathing after a muddy dip in the pond and couldn't resist stealing a closer look.
They finally spooked themselves and ran off. Briar watched them go,
then she rolled over and looked at me as if to say,
"Was it something I said?"
This dog still cracks me up.
What a strong beautiful pic of Briar. She is front screen material.
Posted by
Liz {Vic. AUST.]
on
04/27/2018 - 06:26 PM