Latest Posts
Subscribe to this blog's feed

Saturday, February 02 2019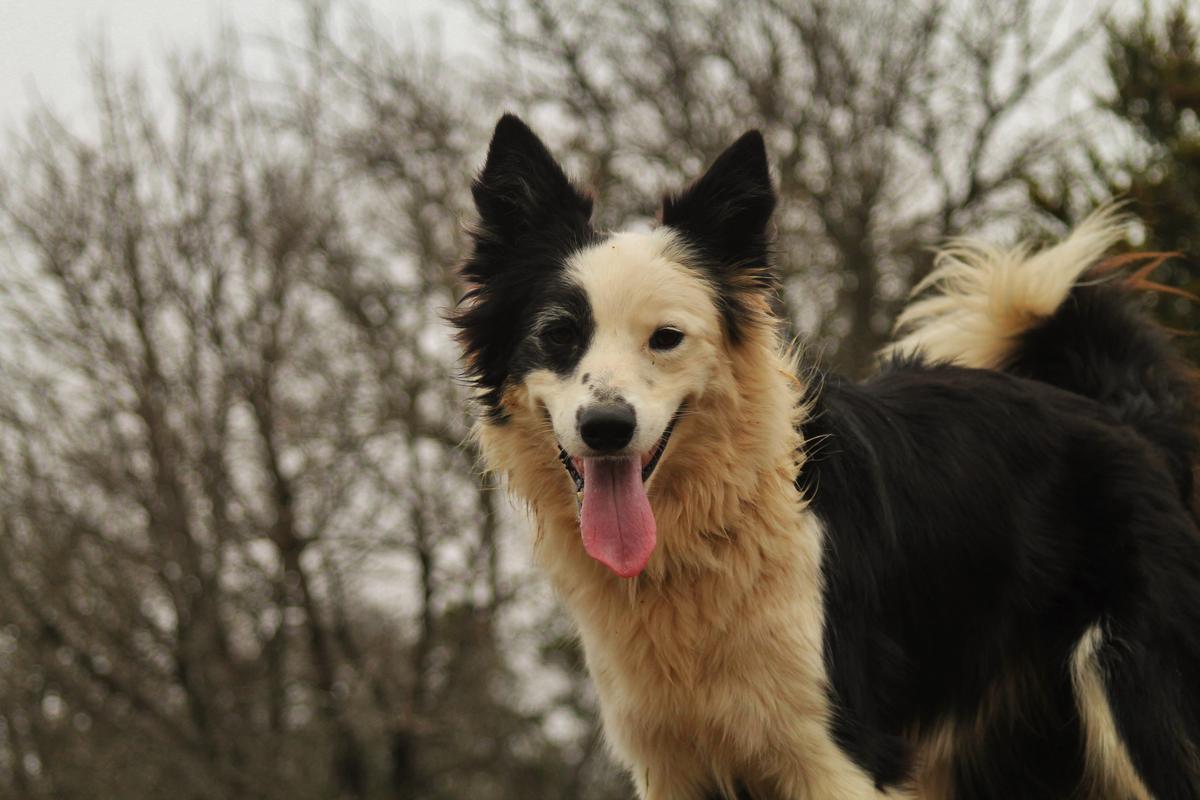 How Much is She Worth?
This dog has no registration papers. When she was a puppy someone laughed at me because I paid good money for a dog with no papers. No one's laughing now.
Papers don't work. A dog does. I didn't pay for papers. I don't breed dogs so I don't need registration papers. I paid for the security of knowing the dog would work. She comes from a line of stockdogs. I had faith that she would work and that faith has been rewarded tenfold. Not only has Mesa become the best sheepdog I have, but she is determined to be the best at everything. Mesa makes it her mission in life to figure out what I need and insert herself into that spot. And sometimes you don't know what you need until Mesa provides it. Take this for instance.
This is a Possum. A MoonPossum.
Through a twist of fate, Possum came to live with us when she was a pup. Possum is a Double Merle Australian Shepherd. She was produced when a merle colored dog was bred to a merle colored dog. Puppies like Possum are often deaf and have vision problems. Possum is deaf and has some vision issues. When she was young she wore goggles to protect her eyes from the sun's glare. Now it's a fight to keep them on, so we just limit her time in bright light. Possum does not let her disabilities handicap her. We do not tell Possum she is handicapped, she is treated just like everyone else. She responds to hand signals and at night we blink a flashlight to let her know it's time to come inside. Possum doesn't live her life in a bubble. When Possum was a puppy I lived in fear that she'd squeeze out of the barnyard and get into the big pasture with the cattle or get lost in the forest. This led to many panic-stricken runs around the barnyard screaming, "Where's Possum?"
You have a problem?
Insert a Mesa.
Mesa took it upon herself to start finding Possum, bumping her to get her attention and bringing her back to me. Note: MESA TAUGHT HERSELF THIS SKILL. She saw a need and inserted herself. That is work ethic. THAT is what you pay for, not papers. Papers are only worth something when they document dogs with work ethic. If the dogs in the pedigree don't work, there isn't a lot of hope your pup will work either.
Fast forward two years. Mesa's little trick now allows her friend to enjoy long walks in the forest with the pack. I keep a close eye on Possum and the moment she lets her attention carry her off the trail, I dispatch Mesa. Last week I made the mistake of taking Possum for a walk without Mesa and it ran me ragged. Even with a tracking collar on her, someone still has to actually get off the trail and show her the way back. Mesa does this fifty times a day. We can put her vibration collar on Possum, but someone still needs to make sure she knows exactly where I am. Mesa is that added security. If Possum slides under the barbed wire fence where I can't go, Mesa is dispatched to get her attention and bring her back. From time to time, Mesa notices before I do, and dispatches herself.
That kind of work ethic isn't something you train, it's inherent in the genetic makeup of the dog. I want to also point out that Mesa did not start inserting herself into roles like this until she was two years old. Then she began to insist upon doing more and more around here. The dog is quite bossy and highly competitive. This has proven to be a great combination since Mesa's bossiness is easily shaped into skills like working sheep, penning chickens and finding Possum. She has appointed herself to be Sergeant-At-Arms on the farm. While you have to be careful not to let this get out of hand (She terrorizes Trace the Troll Dog. On the other hand, most of the time he deserves it.) this mindset makes for a really handy stockdog.
And in the end, that's all I really wanted.
Click to find the Farm Fresh Forensics book!
Love this story! My previous Border Collie was helpful like Mesa. He'd get my old, deaf sheltie's attention when it was time to come inside. Not life saving skill like Mesa & Possum, but helpful. Sometimes the old girl would ignore him & he'd look at me with almost an embarrassed expression. I still smile when I think of that.
Posted by
Elizabeth
on
02/02/2019 - 11:31 AM
Elizabeth, you're right! It really does make you smile!
Posted by
Forensicfarmgirl
on
02/02/2019 - 12:12 PM
I love the big beautiful smile on Moon Possims face '
Posted by
Sue in Wyoming
on
02/03/2019 - 08:58 AM
Such a sweet story! Mesa is priceless, and Possum a best friend. Both are beautiful and lucky to have each other. Thanks for sharing the story, made my heart smile.
Posted by
Brenda
on
05/11/2019 - 04:19 PM
Such a sweet story! Mesa is priceless, and Possum a best friend. Both are beautiful and lucky to have each other. Thanks for sharing the story, made my heart smile.
Posted by
Brenda
on
05/11/2019 - 04:20 PM