Latest Posts
Subscribe to this blog's feed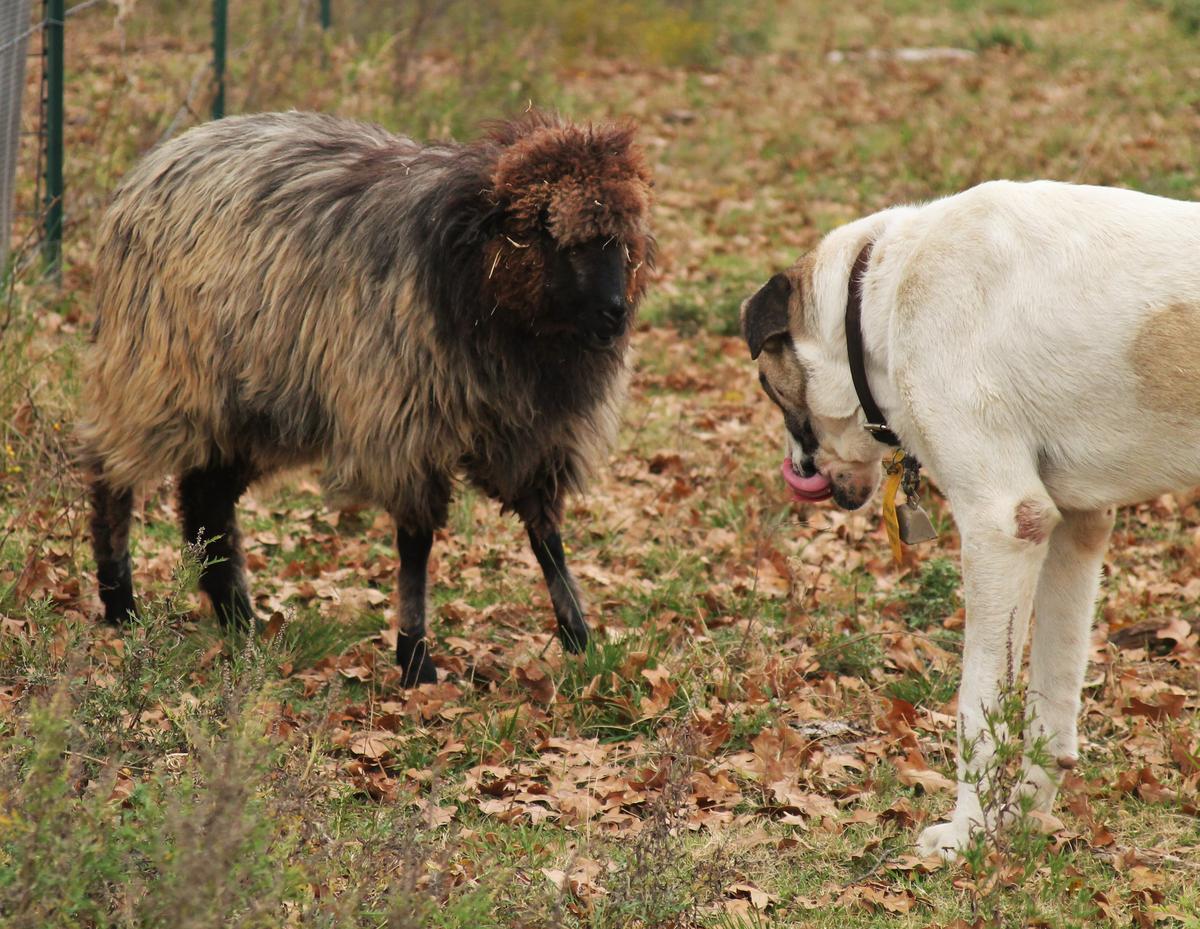 If you raise animals, spring is like having a second Christmas - except you can't shake the boxes. I was so happy with my 2018 lamb crop that I used the same ram again for nine of my ewes before I loaned him to a friend
and then sold him.
I used a young ram lamb with a completely different look on the rest of the flock.
He's small and young and I'm not sure how many of his breedings took, but I figured I'd give him a shot this year anyway. Next year I'm hoping to use him on the 2018 daughters of brown ram. And so now I sit, waiting as impatiently as a 5 year old on
Christmas Eve. March 6 was the earliest possible due date for the first group. They are like 55 gallon drums waddling
around the barnyard. Even heavily pregnant Navajo-Churro sheep can be quite agile, and just yesterday I noted one of my 55
gallon drums leaping a low spot in the fence like a deer to gain access to some tasty spring grass on the other side.

Because I don't want anyone lambing in the pasture, I've got all the girls locked in the barnyard until lambs are safely
on the ground. Understandably this does not sit well with pregnant ladies who want more than pickles and chocolate ice
cream.
I also shut my Livestock Guardian Dogs away from my pregnant ewes at this time because I don't want any accidents. I'll
return them when lambs are safely on the ground. In the mean time, the dogs are confined around the sheep so their
presence can deter predators. Confinement keeps them honest, discourages any bad habits, and allows ewes to lamb in the
barnyard without the stress of a large hulking white dog impatiently waiting for the afterbirth.
While it's tempting to think of a farm as a lovely Walt Disney film, with everyone getting along, the reality is that dogs
are still just dogs and I don't want accidents. It happens too often on too many other farms. I must also consider the
personality of the sheep. My dorper sheep are quite fond of the dogs and most probably wouldn't mind a dog hovering near
them when giving birth. They consider the dogs part of their flock.
My Navajo-Churro sheep are wilder. They know without a
shadow of a doubt that a dog is a predator. My churros do NOT want a dog near when they're lambing. They also do not want
a dog around their young lambs. Churros will not hesitate to t-bone any dog near their babies or someone else's babies.
These sheep will beat a dog up.
For the welfare of my dogs and my sheep, it's easier to lock up the dogs and keep the
sheep close to the barn. And wait. Impatiently. For Christmas morning.
Poor Briar -- looks like the ruffian Churros start young! Little hooligans are following her!
Posted by
Res
on
03/07/2019 - 11:21 AM
Are ya done unwrapping presents yet?? we all wanna see what you got!! LOL
Posted by
kim S
on
05/07/2019 - 01:05 PM
Not yet! We just sheared so we are better able to monitor udders in the ones who have not lambed yet. Looks like a few more weeks. I am so ready for it to be over.
Posted by
Forensicfarmgirl
on
05/07/2019 - 08:26 PM